3.7 K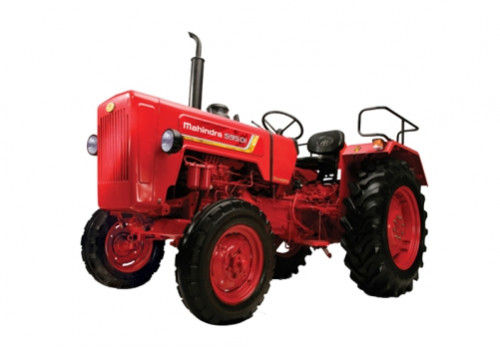 2WD
| | |
| --- | --- |
| HP Category | : 50 HP |
| Displacement CC in | : 2523 CC |
| No. of cylinder | : 4 Cylinder |
| Gear Box Type | : 8 Forward + 2 Reverse |
Mahindra 595 DI TURBO 2WD Tractor has the comfort and convenience features to keep you smiling even during the longest days
50 HP

2WD

2523 CC

4 Cylinder

8 Forward + 2 Reverse
Information About Mahindra 595 DI Turbo 2WD
:
Mahindra is one of the prominent tractor brands in India. Mahindra offers a wide variety of efficient tractor models. The Mahindra 595 DI Turbo is one of them. Mahindra 595 DI Turbo tractor plays a vital role in making farming easy and profitable. Here you will get the advanced features of the Mahindra 595 DI Turbo tractor.
Mahindra 595 DI Turbo tractor comes from the Mahindra Tractors to meet the farming applications. The Mahindra 595 DI 2 WD tractor is efficient for commercial farming. This tractor model is providing many updated features such as a fully aired tyre, a comfortable seat for farmers, and many more. Mahindra 595 DI Turbo tractor model comes with an economical price range for farmers. To know about the Tractor Price contact Khetigaadi executives.
Mahindra 595 DI Turbo Tractor Engine Capacity:
Mahindra Tractor 595 DI Turbo comes with 50 HP, 4 cylinders, and its engine capacity is 2523 cc generating 2100 engine rated RPM. Its PTO hp is superb. Because of the excellent engine of this tractor, it can be capable of providing high performance on the field.
Innovative Features of Mahindra 595 DI Turbo :
Tractor has a single/dual-clutch, which provides smooth and easy functioning. Mahindra 595 DI Turbo's steering type is manual/power steering by which the tractor has easy control and fast response. It has multi-disc oil immersed brakes which provide high grip and low slippage. Mahindra 595 DI Turbo comes with a hydraulic lifting capacity of 1650 kg to pull and push heavy equipment. It has a rugged gearbox with 8 Forward + 2 Reverse gears.
This tractor is a 2WD tractor with a 56-liter fuel tank capacity to perform a long-hour operation on a farm. Mahindra 595 DI Turbo offers a dry air filter and water cooling system to keep the tractor clean and cool. This model has 350 MM ground clearance and a 3650 MM turning radius. All mentioned innovative features will help the farmers to choose efficient tractors for their productive farming.
Mahindra 595 DI Turbo Tractor Specifications:
User Reviews of Mahindra 595 DI TURBO 2WD Tractor
I purchasing this tractor
" user friendly tractor "
By Shivprasad Patil
16 March 2022
Disclaimer
This product information is generic in nature and based on information provided by company or on its website. Please contact company or dealer for up-to-date information. Please report any error at connect@khetigaadi.com.